Sexual gestures of women and men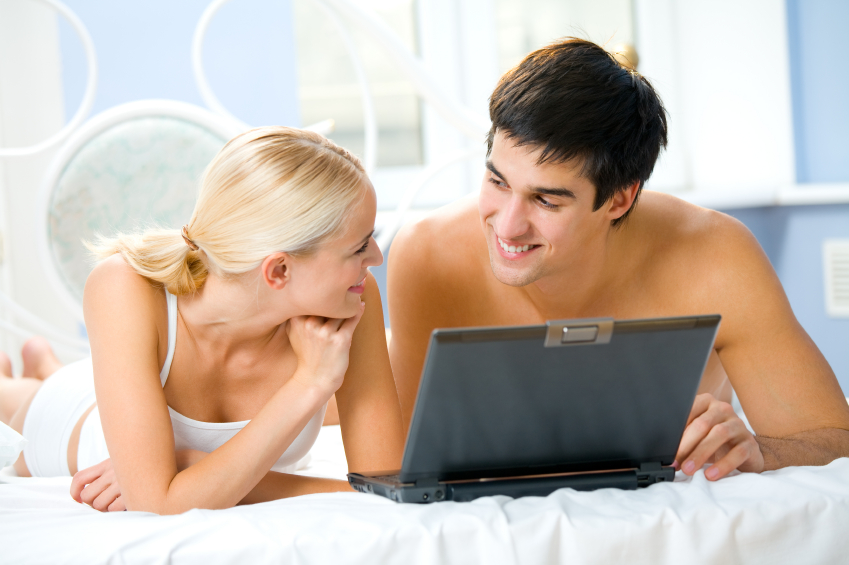 It is widely believed that a man first comes in contact with the woman, but the researchers concluded that, more often that man only responds to non-verbal signals of interest sent by a woman. Therefore, the most successful in their personal lives the women who send more signals.
Communication via the webcam opens up new possibilities, bringing online dating to a new level. Therefore, it is important to know and use non-verbal cues to increase the interest of the opposite sex.
What are the signals used by flirting women?
- Establishing eye contact with a smile.
- When a woman raises her eyebrows a bit - this is the first signal of its commitment.
- If a woman shows a wrist, then she is interested in a potential sexual partner.
- Woman visibly animated, becomes more energetic and highly lifts chest.
- She consciously takes an attractive pose.
- When a woman removes hair from the neck, it's a subconscious (or conscious), the signal of surrender.
- A woman can take typical old photographs pose - to raise one arm above his head, showing armpit.
- Communication via the web camera does not allow to touch or sit too close to the other person, but instead a woman can bend, thus invading your "personal space."
- Women are often "play" with their decorations, they realize that they can seduce a man, touching earrings or twisting in the hands of the chain, because it draws attention to the neck or chest.
- Women, showing sympathy, will draw attention to your hair, twirling their finger, smoothing them.
- "Pleasure center" of a woman, are scattered throughout the body, therefore, met an attractive man, she gladly begins to stroke. Seeing a positive reaction, smart women start stroking themselves more openly.
- Woman can copy posture, movements and mannerisms to please her man. Often it makes it intuitive to show that it is set up with him on the same wavelength.
- Showing sympathy, a woman may deliberately use lipstick or just sprucing up in the presence of men.
Sexual behavior in men and women differs a lot. When communicating via web camera failure to understand this simple truth can bring to unpleasant consequences. Understand his interlocutor help diverse sexual body language.
What sexual gestures are common in men?
- Straddle - a gesture of self-confident man who sees an interesting point of view of the sexual object.
- Sliding on the woman's body look speaks of interest.
- When a man saw an attractive woman, his eyebrows up and down uncontrollably, it can not last more than a second.
- The voice of a man sexually interested to become more quiet and timbre.
- If the man straightens his tie, jacket, shirt and so on, it means that he wants to look as attractive as possible.
- When a man pulls a button, touches to his face, rubs his cheek, chin, eyes, it means that he is very nervous and it is important to make a good impression.
- Gestures such as the weakening of the tie, undoing the bracelet on the clock, shot glasses and even taken out a stud talk about the irresistible desire of man to undress.
- When a man is sexually attracted to a woman, he plays with a round object resembling the roundness of the female body. For example, starts to compress your glass, rolling it from side to side.
- Interested in a woman a man may unknowingly put his hands on her hips or waist.
If you show a little bit of observation, communication via webcam can become for you a new and exciting method of online dating. You just do not want to go back to the usual methods. Safely send and receive sexual signals the opposite sex.
Friends among Strangers - Try Your Luck at Chatroulette